You are here:
FAQ
Frequently Asked Questions
Do You Operate Australia Wide? Yes, we do. We can get a Cash Back where ever you are located.
What's The Best Way To Describe Your Service? The best way to describe our service is to liken us to Finance and Mortgage Brokers. Like Them, we source and negotiate the best possible deal for you.
How Much Do You Get Paid? There is no fixed amount. We get a percentage of the money we have saved you on commissions back from the agent and then pass the rest back to you. So the more we save you, the better for you and us. The average cash back is approx $3,500 (Check Out Our Cash Back Calculator) but this depends on the value of your property.
What Will It Cost To Do All This For Me? Nothing. The normal selling fee (commission) applies to the agent you choose, but you will not pay one extra cent to have us to act as your Negotiator on selling on property management commissions in the sale of your home. There are absolutely no charges, fees or hidden costs whatsoever. The agent whom you choose will pay us the Cash Back that we have saved for you and we will then pass half that money back to you.
When Will I Get My Cash Back? We only get a Cash Back from the agent on completion of your property being sold. Once this happens we request that the agent gives the cash back within 14 days of settlement, which we then pass on to you.
Why Would Agents Give Me A Cash Back? We understand the way agents work. They would rather get your listing with a lower fee than not get the listing at all. Also because we give hundreds of referrals per year this gives us a lot more bargaining power on your behalf as they would like to get more business from us in the future.
What Advantages Do You Have When Negotiating Compared To Individual People?
1. We do large volumes of negotiations everyday with gives us the opportunity to get large volume discounts.
2.We are experts in negotiating with agents because we understand how they work.
3.Agents want to work with us because they understand that if they do a good job, in the future they will potentially get a lot more business
What If An Agent Does Not Want To Give Me A Cash Back? We would suggest that you find another Agent.If an Agent does not want to give you a Cash Back, this is telling you something about them. Good Agents understand this system and use it all the time. It is common for an Agent to pay another Agent if they introduce a buyer for a property they have on a market. If an Agent is not prepared to give someone of their over inflated fees away in order to sell a property, then we would not suggest using this agent.
How many agents will you talk to for me? As many as it takes. If you are not happy with the agents we have spoken to, we will keep negotiating with the agents until you are.
Who Chooses The Real Estate Agent? You can choose an Agent yourself. If you do choose an Agent yourself, we would request that you have not already spoken to or dealt with them already because this can make it difficult for us to negotiate your Cash Back. If you have done this, we can still negotiate with the Agent, it will just take a little more time. 
Is Your Company Affiliated With Any Real Estate Agency? No, we are an Independent Company.
What Won't Real Estate Agents Admit And Don't Want Me To Know? The old days of selling Real Estate are well and truly gone. Having a big shop front with bright lights and lots of pictures in the front window is not what it used to be. Print Media is also an old way of advertising. Agents having a long list of interested buyers are also a thing of the past. 9 out of 10 people search for real estate on the internet so obviously the most effective way to get a property sold is by this media. What's this mean for real estate agents? It means that all the old advertising media they use to use is basically dead and buried. It has now evened up the capabilities of all Real Estate agencies to sell a property because the agency with the biggest shop and lights does not get the business they use to. The first place and most of the time the only place agents advertise real estate for sale these days is the internet.
How Do You Take Advantage Of This For Me? We take advantage of the fact that agents in reality cannot use all the outdated ways of advertising and selling your property to convince you their way is better than another agent because they know as well as you probably already do that all agents have access to advertise your property on realestateplanet.com.au, realestate.com.au and domain.com.au which is where about 95% of buyers look to buy real estate. So what we do as we stated earlier is we let the agents know what our reasons are as to why you should get a discount and if they would like your business that they should consider taking a pay cut on their overpaid commission. Once they realise that if they do not give you a discount that they will lose the sale, they will usually come around. Where the real bargaining power comes from is the large number of future business we may give them in the future.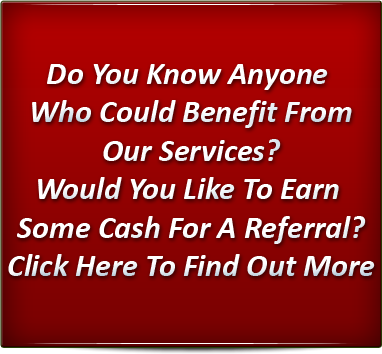 Cash Back Calculator
| | |
| --- | --- |
| Approx standard selling commission | $ |
| We get you cashback of approx | $ |
| Approx cashback savings of | 40% |
Property Management Cash Back Calculator
| | |
| --- | --- |
| Approx property management fees per year is | $ |
| Approx cash back amount per year is | $ |
| Approx savings per year | % |
Please have a Home Loan Help Specialist Contact me for a
FREE Consultation